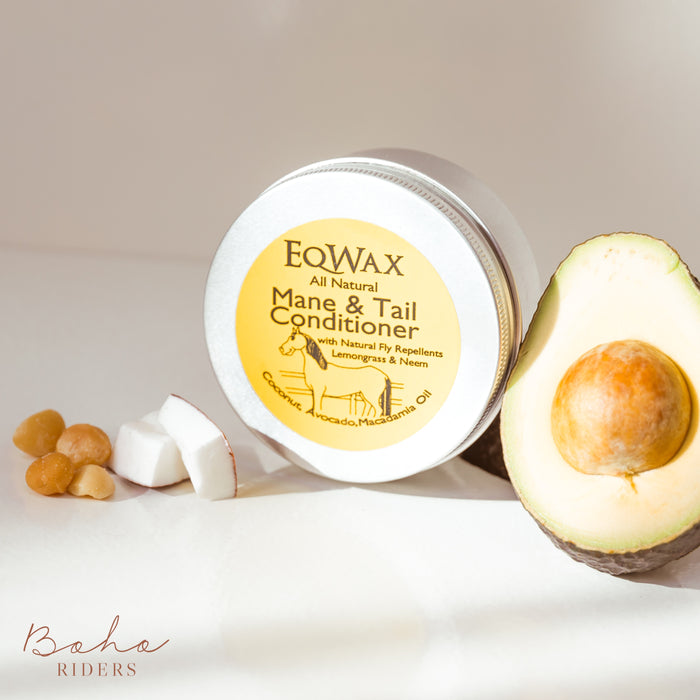 EqWax Mane & Tail Conditioner - Anti Klit Wax - 250 ml - 100% natural
Original price
€16,95
-
Original price
€16,95
VAT
Love it
♡ The Mane & Tail Conditioner is a natural anti-tangle that makes the mane and tail soft and easy to comb.
♡ Contains nourishing ingredients which strengthens the hair and ensures that it breaks less quickly.
♡ Unlike spray or other liquid conditioner, it does not drip and therefore you have no waste.
♡ Vegan and silicone-free.

♡ Very economical in use! You only need to use a little bit for good results.
♡ The addition of lemongrass and neem makes it a natural anti-fly.
♡ The product is in a tin can that can be recycled forever.
♡ Natural Ingredients, Cruelty Free, NO Nasties!
Not for you
» You are not averse to "dirty hands". Because you use this product by massaging it with your hands through the mane and tail.