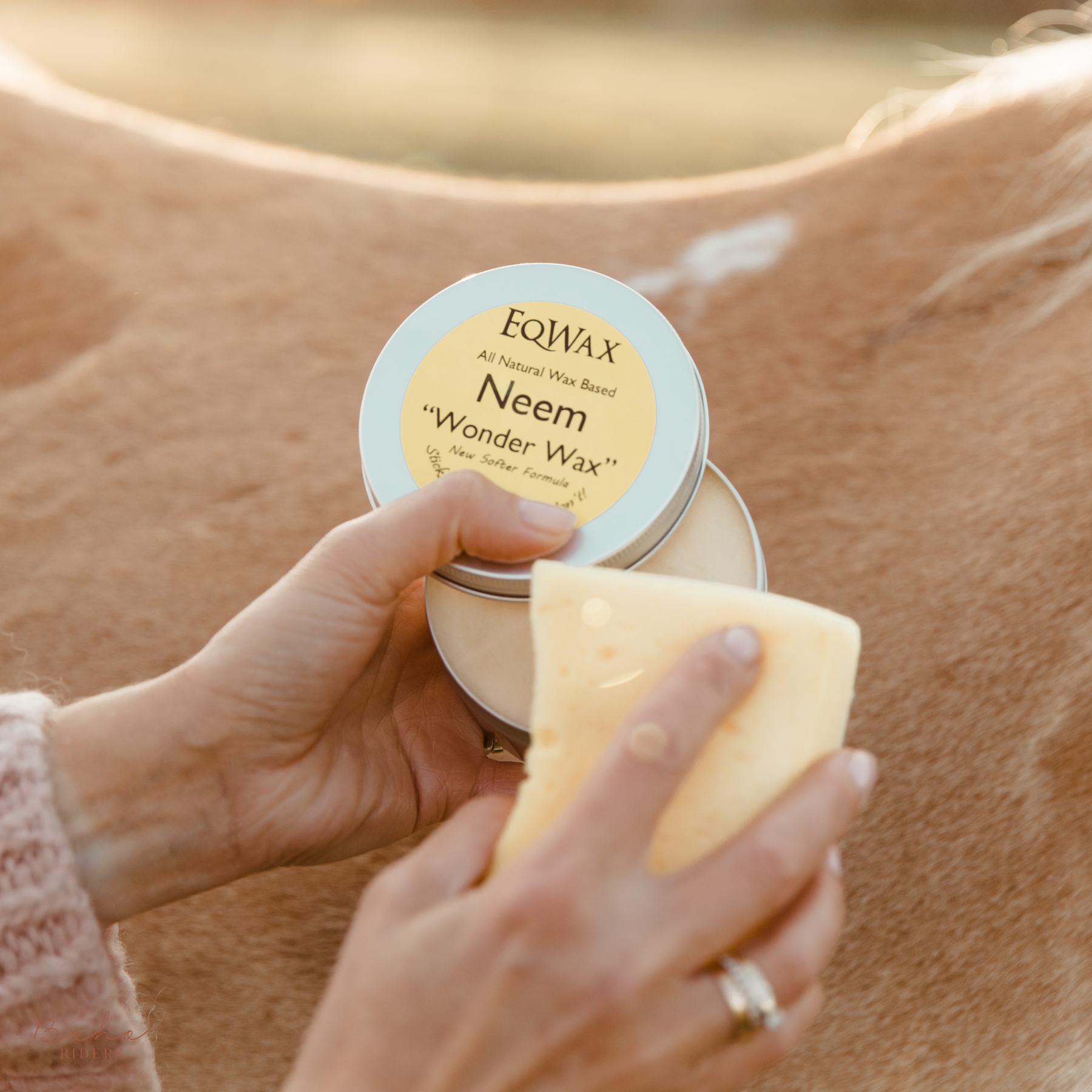 EqWax - The different fly-resistant waxes
Suns out, it's summer. Nice temperatures, a nice sun, but that also means a lot of discomfort for our horses from all kinds of insects that fly and sting. We are going to spray, lubricate and wash en masse in the hope that flies, mosquitoes, horseflies and other insects stay as far away as possible. It is not surprising that the fly-resistant waxes from the English brand Eqwax are so incredibly popular.
We got it, we are big fans ourselves. As mentioned, Eqwax is an English brand and the products they develop consist solely of natural (vegetable) ingredients. The waxes are popular because; T he waxes are very effective, do not evaporate quickly, are easy to apply, come in plastic-free packaging, are handmade and last but not least... they smell amazing!
In this blog we explain what the differences are, so that you can make the best choice. There are four different EqWax waxes;
☽ Lemongrass
☽ Citronella
☽ Horsefly
☽ Take Wonder Wax
The main ingredient of the lemongrass wax is lemongrass. The lemongrass, together with the citronella, is seen as the two 'all round' waxes. They provide protection against flies, gadflies and horseflies.
The Citronella Fly Repellent has a strong smell and this wax is also a very nice 'all rounder'. The scent of this wax reminds us a bit of vacation, those yellow citronella candles in front of your tent. Well, it is of course not for nothing that so many fly-resistant products contain citronella, it works!
Did you actually know that citronella is a natural oil extracted from Asian grasses?
Lavender and Eucalyptus have been added to the Horse Fly wax. This combination of scents is so good! This wax smells strong but not too much. This wax is recommended if you want a wax against horseflies. Of course it also keeps flies away, but the combination of scents is effective in the fight against horseflies.
This Wonder Wax contains Neem Oil and that ensures that this wax works very well against mosquitoes and horses with itching. Neem has calming and anti-inflammatory properties, which makes this wax a true miracle and can therefore also be used very well in horses with itching.