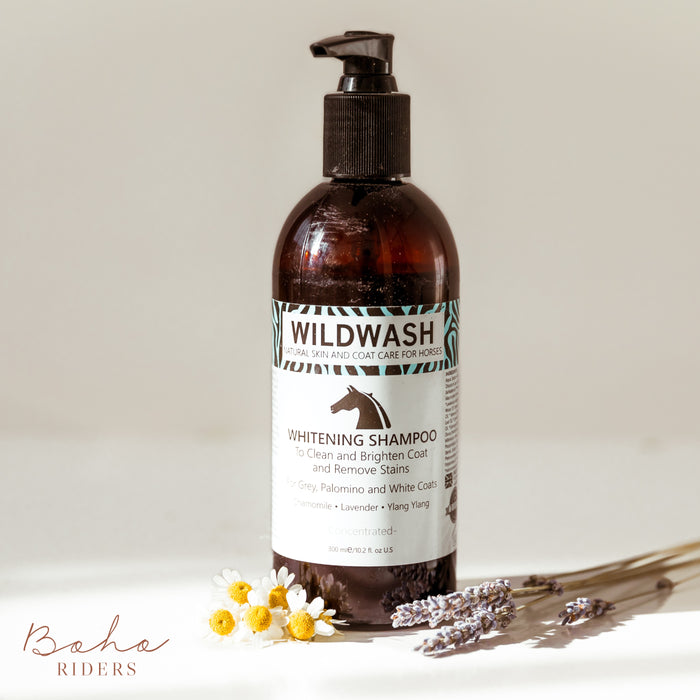 WildWash Whitening Shampoo - Equine Shampoo - For Gray, Palomino and White Wait - 100% Natural
Sold out
Original price
€19,95
-
Original price
€19,95
VAT
love it

☽ 100% Natural ingredients
☽ Animal testing free, all WildWash products have the Leaping Bunny quality mark.
The shampoo is concentrated, so you need less to get your horse nice and clean.
PH value tailored to the horse's skin.
☽ Sustainable packaging made from recycled plastic.

The use of a blue pigment (chamomile flower) in combination with lavender and ylang ylang has enabled Wild Wash to create an incredible natural whitener.
not for you
» The shampoo is concentrated, before you apply it to your horse you must first dilute it with water.
» The shampoo does not include a mixing bottle, if you want the right ratio you can order it separately.