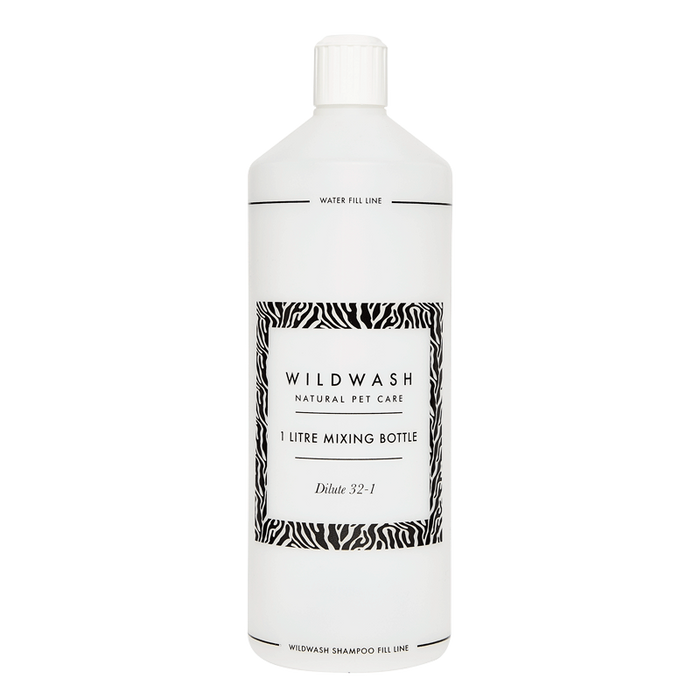 WildWash Mixing Bottle - 1 liter - Suitable for our concentrated WildWash products
Original price
€5,95
-
Original price
€5,95
VAT
love it
☽ The mixing bottle is suitable for all WildWash shampoos. This way you always have the perfect ratio of shampoo and water.
Going Dutch! Don't waste too much anymore. You always use just a little too much.
The bottle is transparent so you can see how much shampoo you need to add. No complicated calculations.
not for you
» There's an extra bottle in your already too tight saddle cabinet