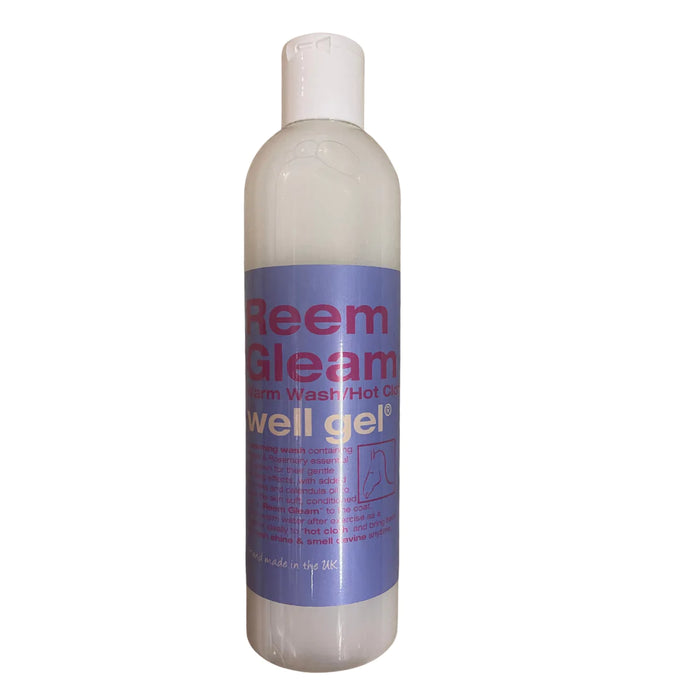 Well Gel Reem Gleam - Warming Wash - 100% Natural - 300ML
Sold out
Original price
€13,95
-
Original price
€13,95
VAT
love it
♡ 100% Natural.
♡ The Reem Gleam is a very nice 'after-exercise wash'. The essential oils that have been added provide a 'warming' effect.
♡ Add Reem Gleam to warm water. This 'wash' turns into a wonderfully smelling hot oil.
♡ It removes dirt and your horse will shine completely afterwards. Reem Gleam is also sometimes used to apply between washes to make the coat glaze.
♡ Aloe Vera and calendula oil ensure the coat is soft and conditioned.
♡ A product with multiple functions. Remove dirt, shine and a warming effect after training.
♡ Do you shave your horse in the winter? Reem Gleam is also used as a 'hot cloth' after shaving.
not for you
» Your workouts, rides and exercise are nice and 'slow down'. Your horse does not need a warm wash or a shiny coat.