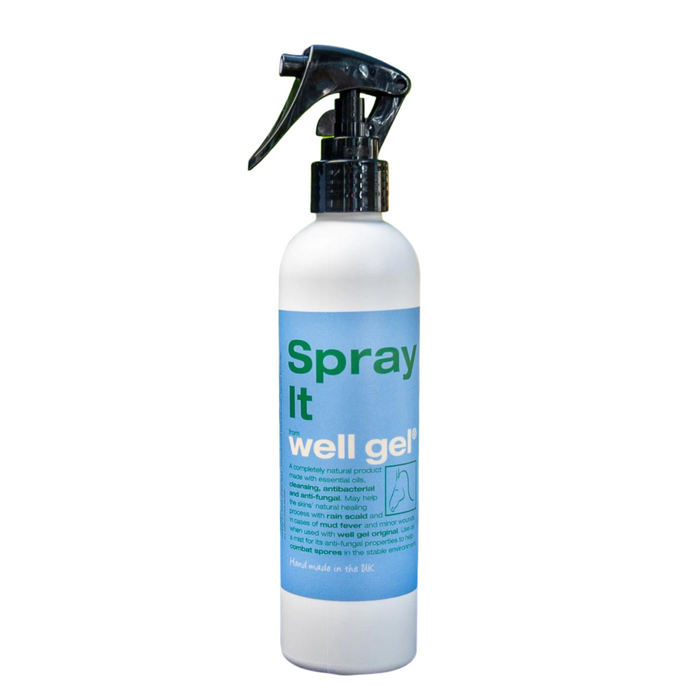 Well Gel Spray It - First Aid Spray - 200ML - Cleans the skin - To be used with wounds
Sold out
Original price
€12,95
-
Original price
€12,95
VAT
love it
♡ 100% Natural
♡ Spray It cleanses the skin, is antifungal and antibacterial.
♡ Spray It can be used with (graze) wounds, mug.
♡ Spray It supports the natural recovery of the skin.
♡ Spray It is often used in combination with Well Gell Orignal (First Aid Gel).
♡ No Nasties!
not for you
» You already have a whole hoof routine and you already use very fine products for this.