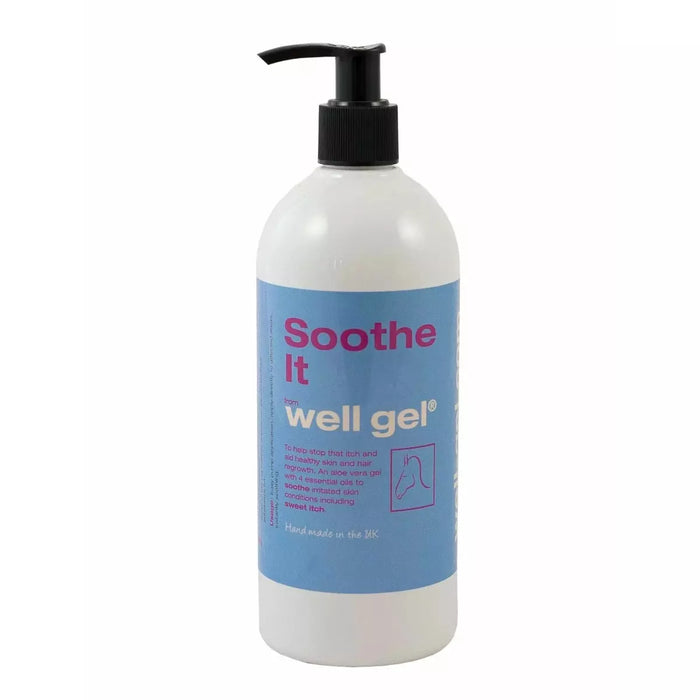 Well Gel Soothe It - 480 ML - Suitable for horses with itching / summer eczema - 100% Natural
Sold out
Original price
€16,95
-
Original price
€16,95
VAT
love it
♡ 100% Natural
♡ Does your horse suffer from itching? Dry skin? flakes? Summer eczema? Soothe It or 'soothe it'!
♡ Soothe It is made from aloe vera which soothes the skin and stimulates the skin's natural healing process.
♡ In addition to aloe vera, four essential oils have been added.
♡ In the summer months you have a wonderfully relaxed and especially itch-free horse.
♡ Because of all that sanding, your horse's hair has broken down considerably. Soothe It also promotes hair growth, giving your horse a beautiful, full head again.
♡ No Nasties!
not for you
» In addition to itching, horses also suffer from flies and other insects in the warmer months. No fly-repellent ingredients have been added to Soothe It, see Red Horse Sweet Oil .