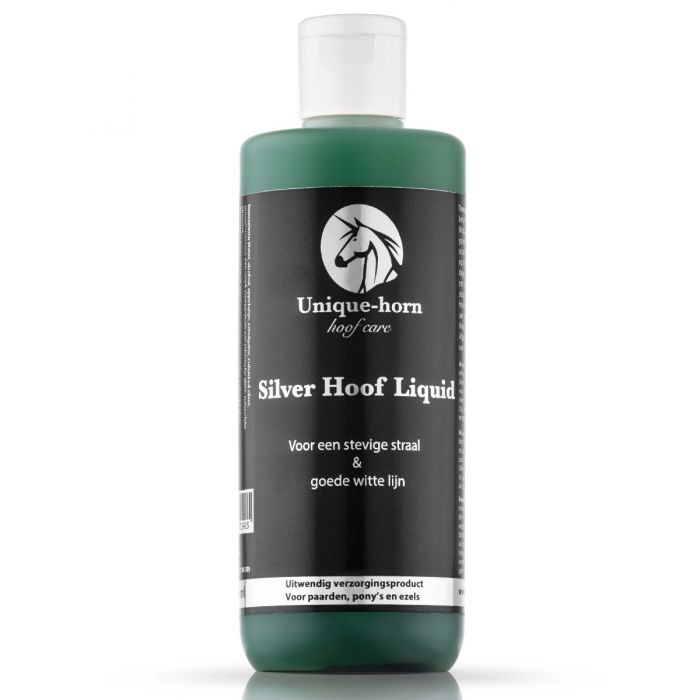 Unique-Horn Silver Hoof Liquid - Hoof Care - 250ML - Effective against unhealthy and weak rays and white lines.
Sold out
Original price
€19,95
-
Original price
€19,95
VAT
Love it
♡ Does your horse have weak/unhealthy rays? Problems in the white line? Silver Hoof Liquid provides strong rays and a healthy white line.
♡ We would like to prevent unhealthy rays and white line. This has an effect on the overall hoof health, with the result that your horse can walk stiff, short or even lame.
♡ Silver Hoof Liquid can be used to treat hoof problems, but can also be used to maintain good hoof health.
♡ Silver Hoof Liquid is, as the name suggests, a liquid that is easy to use and also economical in use.
♡ Are the hoof problems a bit worse? Silver Hoof Liquid can also be combined with Natural Hoof Clay . This provides just an extra barrier against mud, dirt and manure and so the ingredients can get to work properly.
♡ N natural ingredients, Cruelty Free, NO Nasties!
Not for you
» You need a brush to properly coat the hooves with Silver Hoof Liquid. Unfortunately, this is not (yet) available in our range.