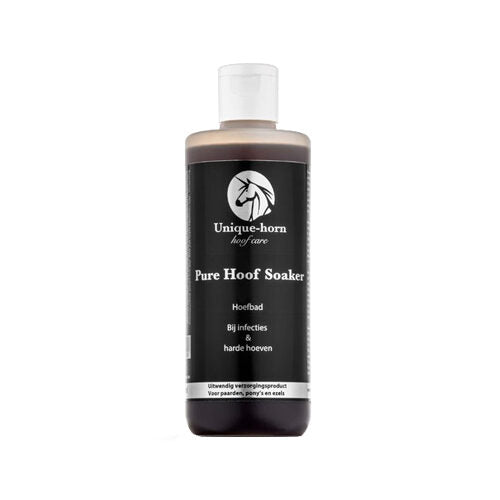 Unique-Horn Pure Hoof Soaker - Hoof Care - 250ML - Hoof Bath Concentrate - Effective against infections and hard hooves
Original price
€19,95
-
Original price
€19,95
VAT
Love it

♡ Do your horse's hooves need to be cleaned properly? Unique-Horn Pure Hoof Soaker is a concentrate and you use it when making a hoof bath.
♡ Used to disinfect the hooves, deep clean, to soak with a hoof ulcer or thrush.
♡ Does your horse suffer from hoof problems? Before you put all kinds of sprays, ointments and so on... hooooo... make sure you start cleaning, disinfecting, cleaning. Otherwise you can keep lubricating.
♡ Nice to use in combination with the Hoof Soaking Bag.
♡ N natural ingredients, Cruelty Free, NO Nasties!
Not for you
» It is a concentrated product. So mix it with water!