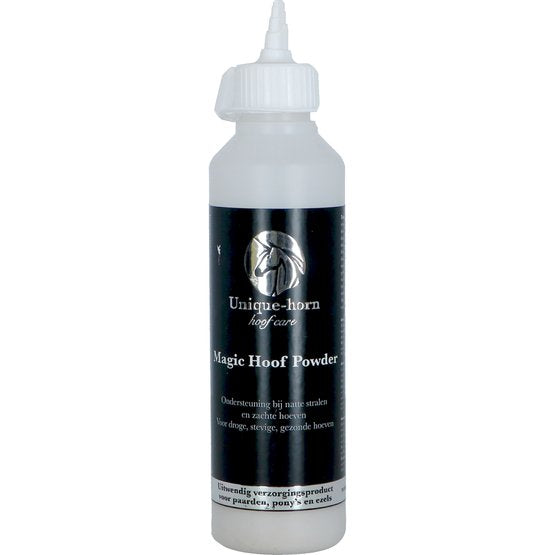 Unique-horn Magic Hoof Powder - Hoof Care - 120GR - Powder - Suitable for moisture-related hoof problems
Original price
€19,95
-
Original price
€19,95
VAT
Love it
♡ Does your horse have wet rays, soft hooves? The Magic Hoof Powder makes the hooves drier and harder.
♡ Tackling a wet problem with a dry agent sounds so logical and has proven to be very effective in practice.
♡ Fine product for horses that have hoof boots. There is a chance that the hooves will become a bit softer. Magic Hoof Powder can help prevent moisture-related problems.
♡ N natural ingredients, Cruelty Free, NO Nasties!
Not for you
» Do not use Magic Hoof Powder if you are in a hurry. After you have applied it, your horse should be left in a dry place for 15-30 minutes so that it can absorb properly.