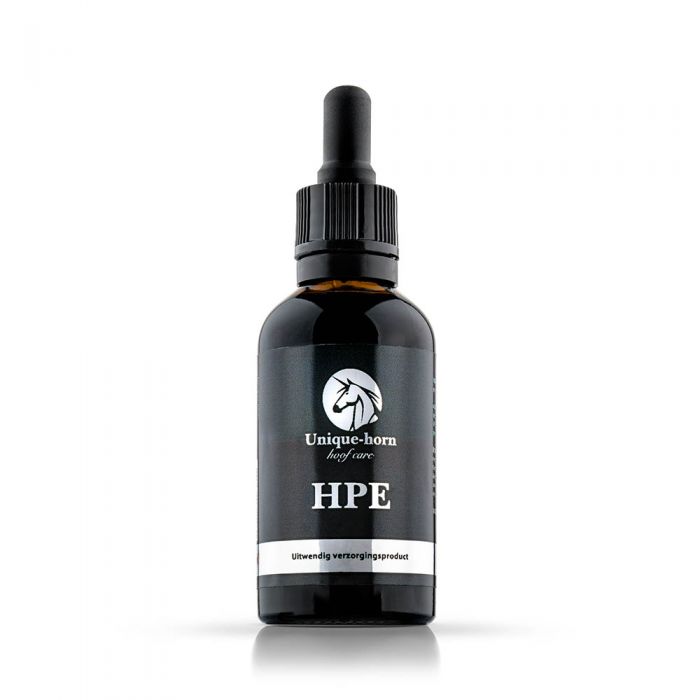 Unique-Horn HPE - Hoof care - 50ml - concentrated - very severe rot ray and fungal infections in the white line
Original price
€24,95
-
Original price
€24,95
VAT
Love it
♡ HPE is the remedy for thrush, this is a highly concentrated product with a quickly noticeable effect. Of course we don't hope for (serious) rot, but when the time comes, this is your best friend.
♡ HPE is easy to use. You drop some on the affected area, let it soak in for a while and repeat this daily until you notice that your radius is getting firmer.
♡ Within a few days, the soft, affected beam is already noticeably firmer.
♡ HPE is nice to combine with HC7 . First disinfect the hooves and then treat with HPE.
♡ Natural Ingredients, Cruelty Free, NO Nasties!
Not for you
» Are you clumsy? Be careful with HPE because this can discolour your skin or clothing.