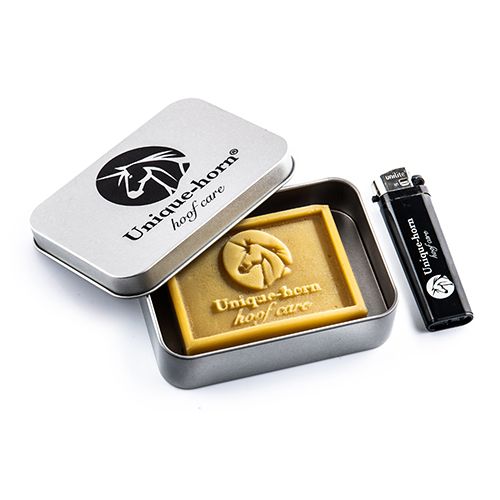 Unique-Horn Hoof Repair Wax - Hoof Care - Wax for holes and cracks - 65 grams
Sold out
Original price
€14,95
-
Original price
€14,95
VAT
Love it
♡ What a smart solution for deep holes, cracks and open hoof ulcers in your horse's hoof. Holes can close up well without a lot of dirt getting into them.
♡ You heat the wax, knead it nicely and let it harden well.
♡ After opening the can, the beeswax will meet you. In addition, propolis and three essential oils have been added.
♡ Development and production in the Netherlands, so few kilometers traveled to the barn.
♡ N natural ingredients, Cruelty Free, NO Nasties!
Not for you
» You can only knead the wax when it has been properly heated. So it does require some preparation and handling.

» If you heat the wax for too long, it will become liquid, which is not the intention.