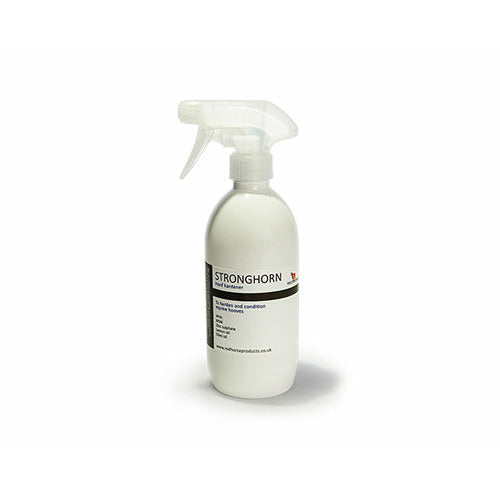 Red Horse Stronghorn - Hoof Care - 500ML - Hoof Hardener - Suitable for horses with thin, sensitive soles - 100% natural
Sold out
Original price
€25,95
-
Original price
€25,95
VAT
Love it
♡ Stronghorn is a hoof hardener and is suitable for feeding and improving the quality of the horn.
♡ Use Stronghorn in humid times with a lot of rain or when your horse is standing on a wet surface (outside) for a long time. Then there is a good chance that your horse could use some hardener.
♡ It is very suitable for horses with thin and sensitive soles and horses that walk a lot on paved surfaces, or if you switch from irons to ironless.
♡ Stronghorn is also used for horses that are a bit sensitive after trimming.
In addition to a hardener, Stronghorn can also be used for disinfection.
♡ Natural Ingredients, Cruelty Free, NO Nasties!
Not for you
» Do not use Stronghorn in hot, dry periods. Then the hooves are often already hard and you do not need a hoof hardener.