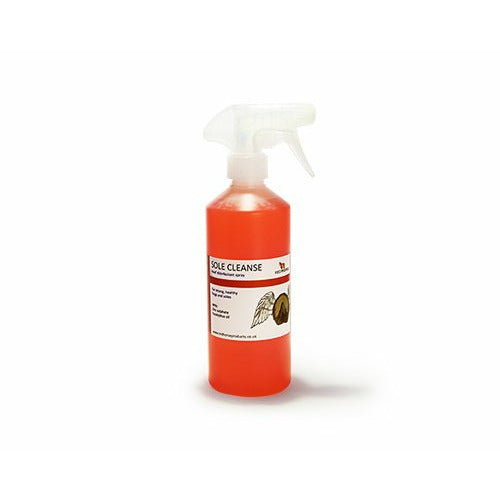 Red Horse Sole Cleanse - Hoof Care - 500ML - Hoof Disinfectant - Against bacteria, fungi and rot ray-
Sold out
Original price
€17,95
-
Original price
€17,95
VAT
love it
♡ Just like we wash our hands every day, those hooves also need a good 'wash' every now and then. This disinfecting spray is very nice to use preventively or in combination with other hoof care products as soon as there are already some problems.
♡ Sole Cleanse is one of those products that, once you use it, you'll never want to be without it. Think about all the nasty bacteria and fungi that breed in stalls and in the mud. Disinfect those hooves!
♡ Sole Cleanse can be used to treat problems with the jet, white line or to spray into holes/cracks.
Sole Cleanse comes in a handy spray bottle.
N natural ingredients, Cruelty Free, NO Nasties!
not for you
» Sole Cleanse can sting open wounds, so avoid contact with open wounds.