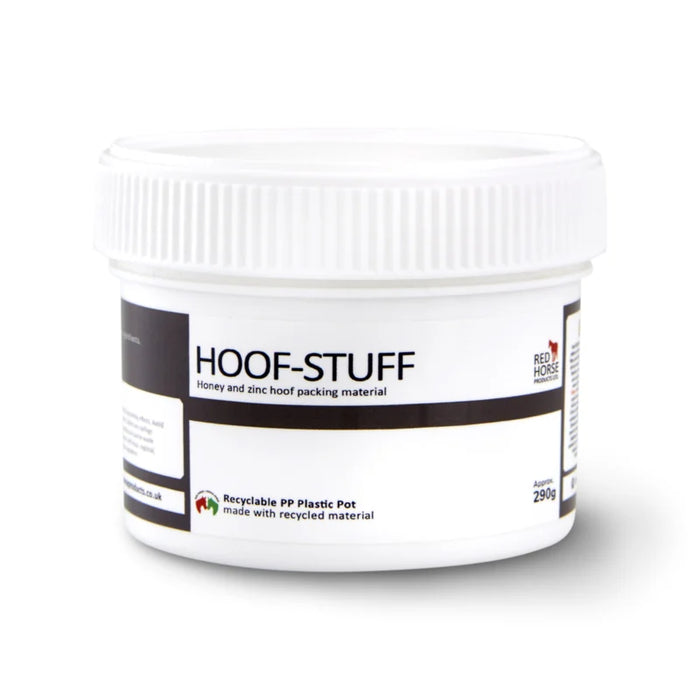 Red Horse Hoof-Stuff - Hoof Care - 290ML - Hoof Clay with Fibers - Suitable for deep holes and cracks - 100% natural
Sold out
Original price
€22,95
-
Original price
€22,95
VAT
Love it
♡ Hoof-Stuff is perfect for filling holes, splits and cracks in the hoof.
♡ Hoof-Stuff stays in place very well because of the sticky, cotton-like fiber structure it has.
♡ The active ingredients effectively fight fungi and bacteria that may cause thrush, white line disease, hoof ulcers or abscesses.
♡ Natural Ingredients, Cruelty Free, NO Nasties!
Not for you
» Does your horse have shallower, superficial holes? Then Artimud from Red Horse is more suitable.