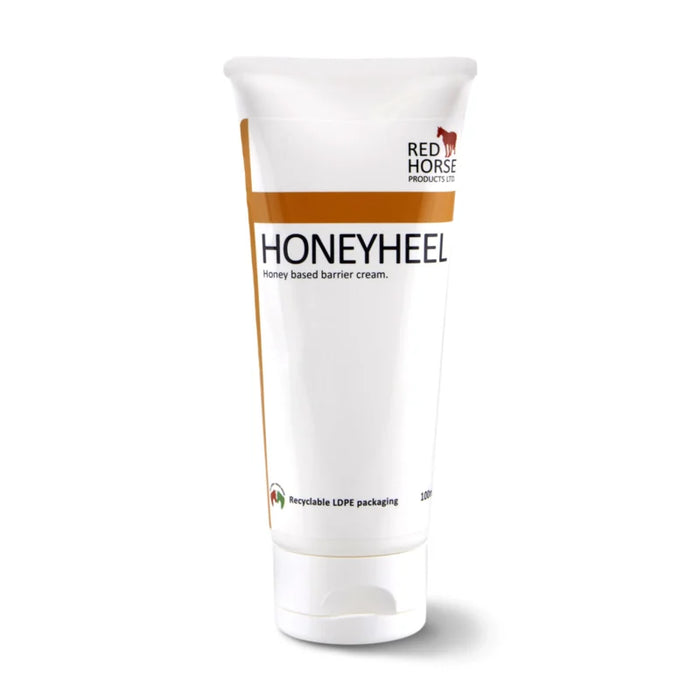 Red Horse HoneyHeel - Skin and wound care - Wound cream for, among other things, fungus, mug and dry skin
Sold out
Original price
€17,95
-
Original price
€32,95
VAT
love it
♡ Honeyheel is your first aid lifesaver, to be used for small wounds, mug, dry and flaky skin, skin irritations, scabs and fungal problems.
♡ Honeyheel contains unpasteurized honey (gosh) and zinc oxide. Both ingredients care for and protect the skin and also support the natural healing process and recovery of the skin.
♡ The cream is quite viscous, so it stays in excellent contact with the skin, giving the active ingredients the best chance to act on the treated area.
♡ The smaller version is in a tube (nice!) because that prevents a lot of mess.
N natural ingredients, Cruelty Free, NO Nasties!
not for you
» In cold weather, the ointment will be more difficult to apply to the skin. That is why it is best to store the jar at room temperature.