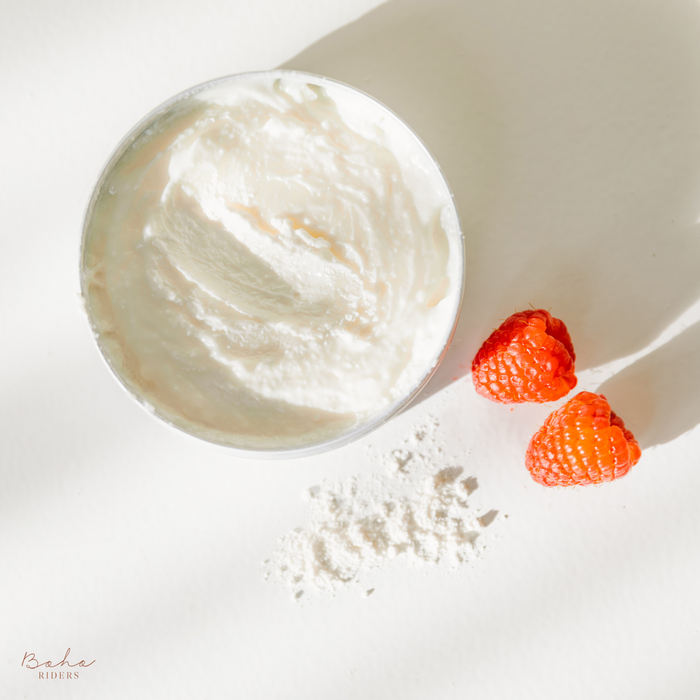 EqWax Equine Suncreen - Sunscreen - SPF 20 - 100ml - 100% natural - Water Resistant
Sold out
Original price
€14,95
-
Original price
€14,95
VAT
Love it
♡ Suns out! This means that horses with a sensitive, light-colored coat need some protection. The sunscreen can be used on the nose, lips and pastern. This sunscreen from the EqWax brand contains only natural ingredients.
♡ The sunscreen contains coconut oil and beeswax, these ingredients have moisturizing properties so that the product does not dry out quickly.
♡ The sunscreen is water-repellent, so if your horse drinks from the water bowl, he is still protected afterwards.

♡ Provides protection against UV and is comparable to SPF 20.
♡ The sunscreen is in a tin can that can be recycled forever.
♡ N natural ingredients, Cruelty Free, NO Nasties!
Not for you
» Does your horse not like cream on his snout? Then EqWax powder sunscreen is a good alternative.