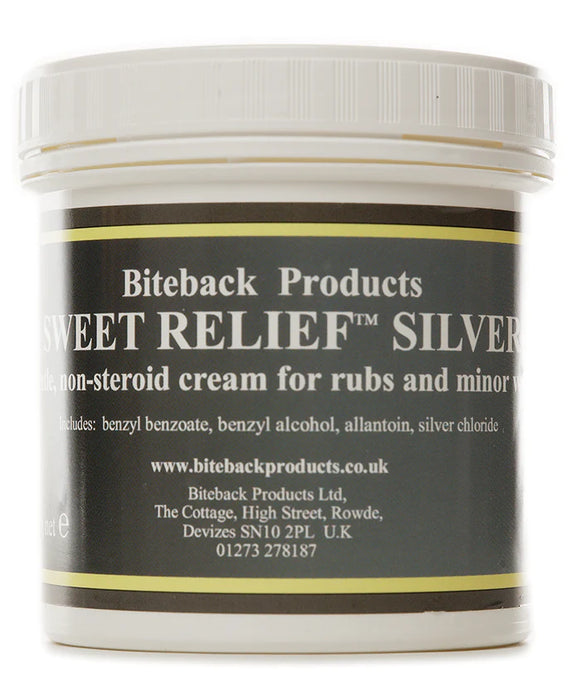 BiteBack Sweet Relief Silver Cream - Soothes mild itching - Sensitive skin - Can be used for abrasions
Original price
€24,94
-
Original price
€34,95
VAT
Love it
♡ 'What a relief' the Sweet Relief line of Biteback products helps your horse to get rid of that annoying itch.
♡ The sweet relief silver cream can be used in horses that suffer from mild / novice itching. Soothes mild itching and minimizes scratching.
♡ Does your horse have very sensitive skin? Then the Silver Cream is suitable. This cream is the mildest of the entire Biteback 'Sweet Relief' line.
♡ You can use the cream on sensitive areas such as damaged skin, abrasions, small (open) wounds.
♡ This Silver Cream contains colloidal silver, which provides an antibacterial effect.
♡ Natural Ingredients, Cruelty Free, NO Nasties!
Not for you
» Do you see your horse rubbing a lot and are the spots already affected? Then take a look at other Biteback products.