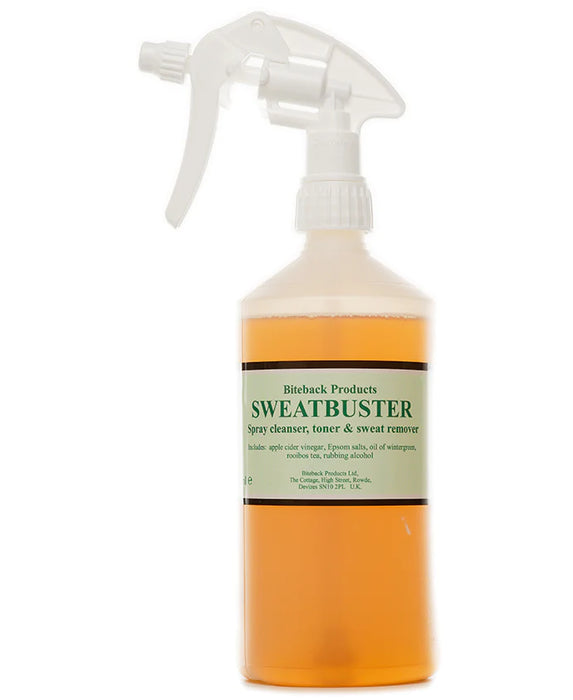 Biteback Sweatbuster Spray - Removes sweat stains - Cleanses the coat - Care spray
Original price
€19,95
-
Original price
€19,95
VAT
Love it
♡ Did your horse work well and sweat a lot? With the Sweatbuster you can easily remove the sweat. Less sweat means less mosquitoes!
♡ A fresh and clean horse without having to wash your horse completely. Also nice if you don't have much time yourself or if you find washing your horse a bit exciting.
♡ The Sweatbuster is not only effective against the removal of sweat but also cares for tired muscles.
♡ One of the ingredients is the essential oil wintergreen, this ensures a nice soft and shiny coat.
♡ Natural Ingredients, Cruelty Free, NO Nasties!
Not for you
» You often train a bit more slowly with your horse and sweat spots are rare. Take a look at the shampoos to wash your horse properly.