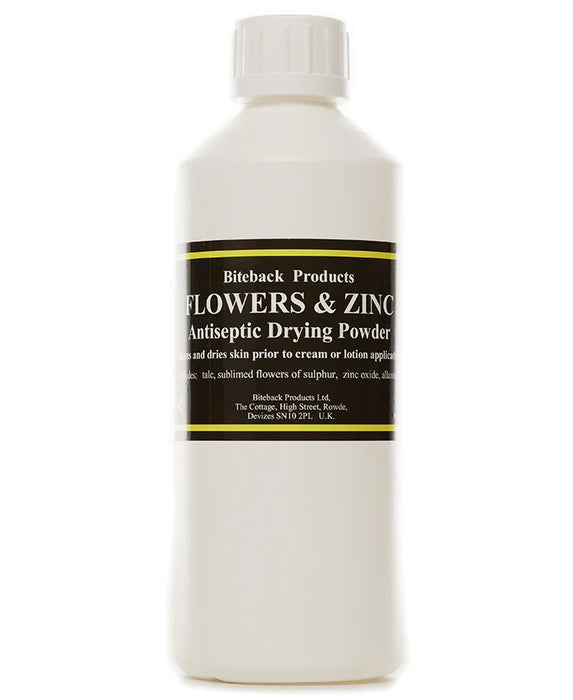 Biteback Flowers & Zinc - Antiseptic Drying Powder - Cleanses and dries the skin - 300g
Original price
€23,95
-
Original price
€23,95
VAT
Love it
♡ Flowers & Zinc is a dry powder that cleans and dries the hoof and skin. This prevents you from applying a cream or lotion to skin/hoof that is still too wet. The operation is much more effective for this.
♡ Flowers & Zinc supports the natural healing process of the skin and ensures that bacteria do not stand a chance.
♡ Great for use on small wounds, abrasions and inflammation. Also effective in the autumn for mud problems, it ensures that mud does not stick to the skin.
♡ The Flowers & Zinc can be combined well with the Mudbar Plus or Sweet Relief Silver Cream or Silver Lotion .
♡ N atural ingredients, Cruelty Free, NO Nasties!
Not for you
» No wet hooves, pasterns or skin? Then you probably don't need this product and you can simply apply fine creams to the skin.