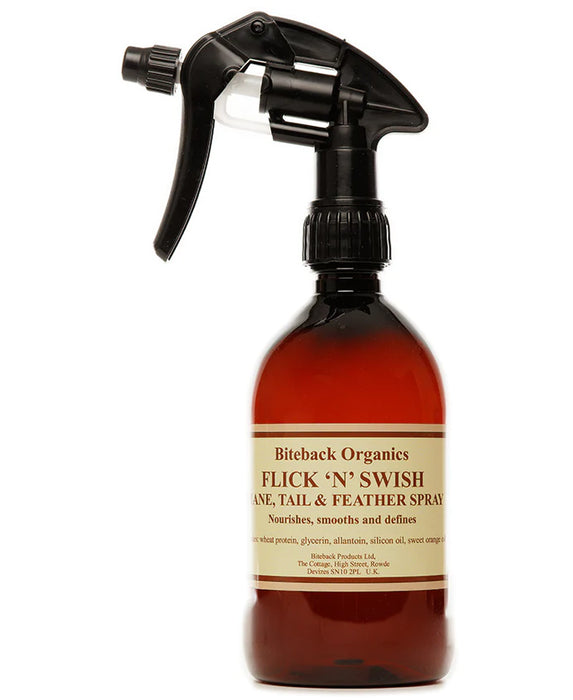 Biteback Flick 'n' Swish - Detangler and Conditioner - Detangling Spray - Conditions the coat
Original price
€29,95
-
Original price
€29,95
VAT
Love it
♡ Flick 'n' Swish detangles, softens and nourishes the mane and tail.
♡ Does your horse have an ugly and broken tail from sanding? This detangler also stimulates hair growth so that your horse gets a beautiful, shiny head of hair again! What a beauty.
♡ This anti-tangle spray is non-greasy and non-sticky. You can easily spray it in the tail and mane of your horse. So no dirty hands!
♡ The Flick 'n' Swish smells aaaamazing but... more importantly, this one is particularly good to use on horses with sensitive skin or who suffer from itching.
♡ (90%) Natural Ingredients, Cruelty Free, NO Nasties!
Not for you
» Prefer a serum-like detangler? Then the Knotty Horse Detangler is suitable.