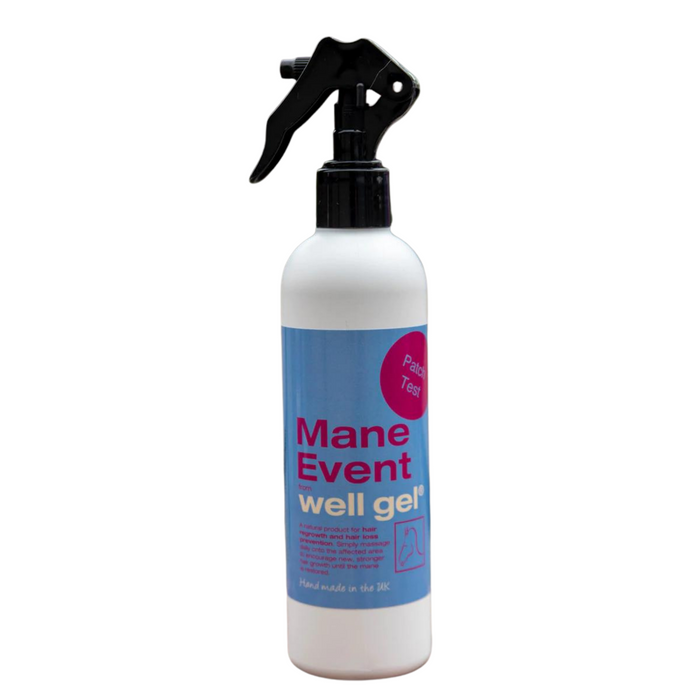 Well Gel Mane Event - 225ML - Stimulates hair growth - prevents hair loss - 100% natural
Sold out
Original price
129,00 kr
-
Original price
129,00 kr
VAT
Love it
♡ 100% Natural
♡ A full tail and a big bunch of manes, isn't it beautiful? Mane Event stimulates hair growth and has a preventive effect against hair loss.
♡ The basic ingredient is coconut oil, which nourishes and hydrates and provides a soft feeling.
♡ The product is easy to use, just spray, massage and within 4 weeks you will see a clear difference.
♡ No Nasties!
Not for you
» This product is oil-based, which means that the hair you sprayed in is smoother. Be careful with the areas around your saddle and bridle.