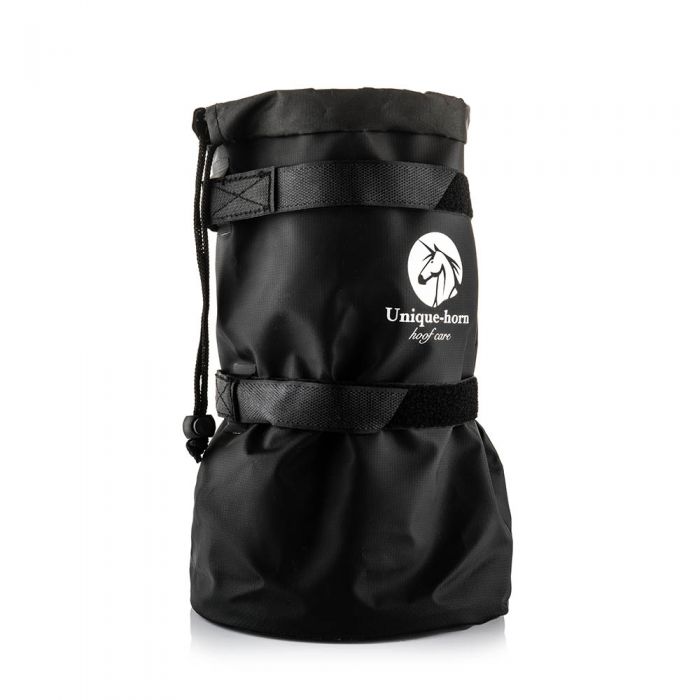 Unique-Horn Soaking Bag - Hoof Bag - Hoof Care - Suitable for simply soaking your horse's hoof
Original price
228,00 kr
-
Original price
228,00 kr
VAT
Love it
♡ This Soaking Bag is great to use if your horse has a hoof ulcer, if you want to clean the entire hooves properly or if you want to soak the hooves in the summer.
♡ Ideal for horses that cannot stand still for 20-30 minutes with their leg in a bucket.
♡ The Soaking Bag has 3 attachment points for a better fit on your horse's hoof.
♡ The Soakinf Bag is of professional quality and is made of a thick, sturdy, protective synthetic fabric. The inside is lined with a coated layer of nylon.
♡ The hoof bag comes with a sturdy EVA foam insole. This way horses that have painful hooves can also stand as comfortably as possible
♡ The hoof bag is suitable for hooves with a diameter of up to 15 cm.
Not for you
» Your horse will stand still for 20-30 minutes with its hoof in a bucket! No soaking bag required.