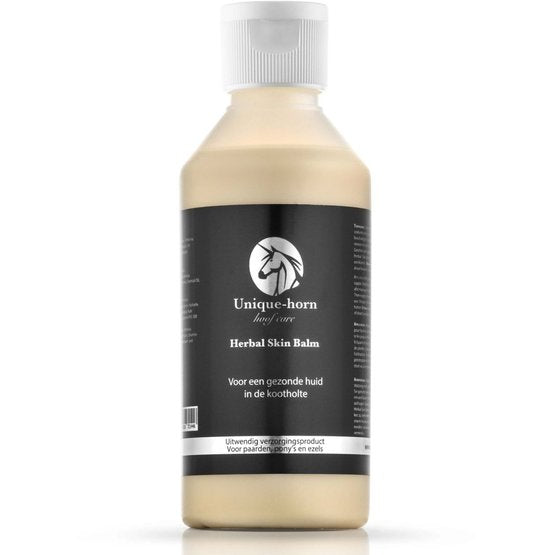 Unique-Horn Herbal Skin Balm - Skin and Wound Care - 250ML - Supportive Mok Lotion - Soothes and cares
Original price
175,00 kr
-
Original price
175,00 kr
VAT
Love it
♡ The Herbal Skin Balm is a soothing and nurturing lotion to support supple, healthy and calm skin, especially in the pastern cavity.
♡ This lotion supports rain rot, mug and skin damage.
♡ Helps prevent moisture penetration.
♡ Rub the crusts present and let them soak. If necessary, carefully remove the scabs and reapply the lotion.
♡ N natural ingredients, Cruelty Free, NO Nasties!
Not for you
» Thank god, your horse doesn't have a mug (yet)! You would like to keep it that way, we also have products that you can use preventively. Check out EqWax Mud Barrier or EqWax Mud Repellent.
» Unique-horn Herbal Skin Balm does not prevent the skin from getting wet, but it can help prevent moisture penetration.