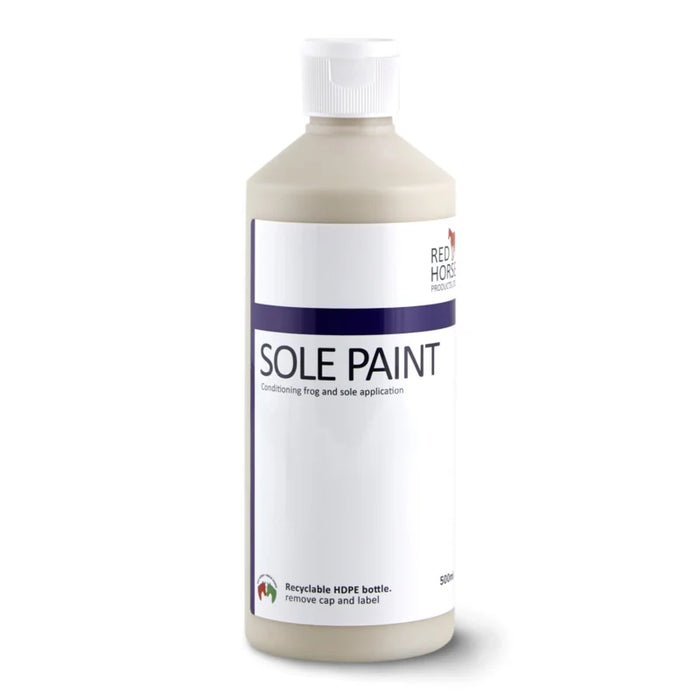 Red Horse Sole Paint - Hoof Care - 500ML - Treatment for Nasty Hoof Odor - Natural Ingredients
Sold out
Original price
183,00 kr
-
Original price
183,00 kr
VAT
Love it
♡ Sole Paint is a somewhat thicker paint-like liquid that is suitable for smelly hooves. This hoof odor is particularly common in horses that spend a lot of time in the stable.
♡ The combination of ingredients provides strong antibacterial and antifungal properties and supports the regrowth and resistance of the sole and the jet tissue.
♡ As the name says 'Sole Paint', this is a thick paint-like substance. It is convenient to apply this with a brush.
♡ For the general improvement of hoof health.
♡ Natural Ingredients, Cruelty Free, NO Nasties!
Not for you
Is your horse 24/7 on a meadow or paddock? Then use Red Horse Field Paste .