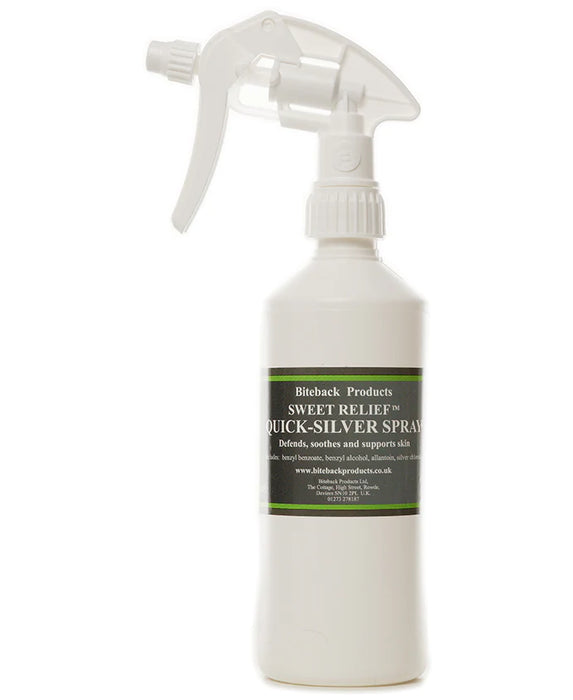 BiteBack 'Sweet Relief Quick-Silver Lotion' - Protects and cleanses - Sensitive skin
Sold out
Original price
205,00 kr
-
Original price
205,00 kr
VAT
Love it
♡ 'What a relief' the Sweet Relief line from Biteback products helps your horse get rid of that annoying itch.
♡ The 'Sweet Relief Quick-Silver Spray' is a versatile lotion that cleanses, protects and nourishes the horse's skin. The spray is designed for sensitive/irritated horse skin (mainly scabbed skin).
♡ The Quick-Silver Spray is a Biteback all-rounder because you can use this lotion for various problems. In wetter periods, this spray can be used for skin problems such as swollen skin.
♡ The lotion is nice and quick to use. You can easily spray large surfaces with it and the lotion can penetrate into the skin/coat.
♡ This Quick-Silver Spray also works very well with the Biteback Silver Cream . Very effective for problem skin.
♡ N atural ingredients, Cruelty Free, NO Nasties!
Not for you
» Have the mosquitoes already caught your horse? Does your horse have small wounds or mild itching? Then take a look at the Biteback Sweet Relief Silver Cream.