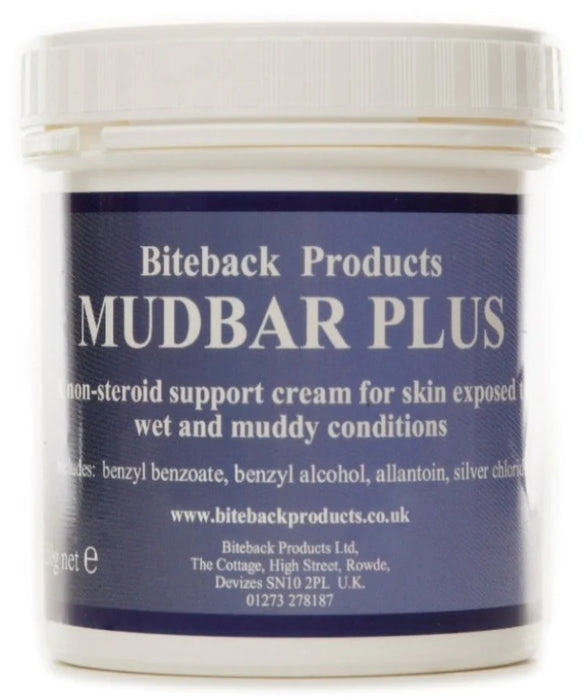 Biteback Mudbar Plus - Provides protection against mud, rain, urine - Barrier cream - Preventive use
Original price
152,00 kr
-
Original price
213,00 kr
VAT
Love it
♡ Mudbar Plus protects the horse skin against rain, mud, sweat and excessive washing of your horse. In horse legs that are too long, too wet, an infection such as mug can occur. Prevention is better than cure, right?
♡ Mudbar Plus protects, softens and supports the natural water-repellent function of the horse skin.
♡ The Mudbar Plus is used preventively, as soon as it starts to rain more (and unfortunately it does a lot in the Netherlands!) and your horse is standing in puddles and mud a lot, it is nice to protect your horse in advance.
♡ Mudbar Plus can also be used with skin that is already affected and ensures that dry, crusty skin softens quickly.
♡ Beautiful PLUS of this product is that it contains ingredients that stimulate hair regrowth and skin recovery.
♡ Natural Ingredients, Cruelty Free, NO Nasties!
Not for you
» Does your horse have severe mug? We also have a fine oil from the brand The Natural Way for this.