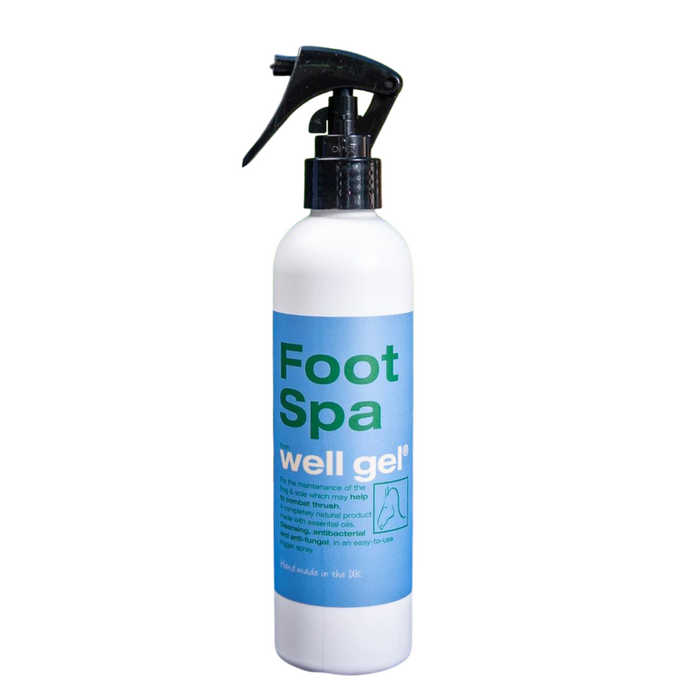 Well Gel Foot Spa - Antibacterial Spray - 200ML - Spray and Hoof Sole Maintenance - 100% Natural
Sold out
Original price
€14,95
-
Original price
€14,95
VAT
love it
♡ 100% Natural
♡ Foot Spa can be used (preventively) for the maintenance of a healthy radius and hoof sole.
♡ This is one of those products that makes you think 'why am I only using this now'? It is quite logical that your horse's hooves need preventive maintenance and not only when something is breeding.
♡ Foot Spa antibacterial, antifungal and cleans the jet and hoof sole.
♡ No Nasties!
not for you
» You already have a whole hoof routine and you already use very fine products for this.
» Alternatives we have is the Red Horse Sole Cleanse and the Unique-Horn HC7 Spray.