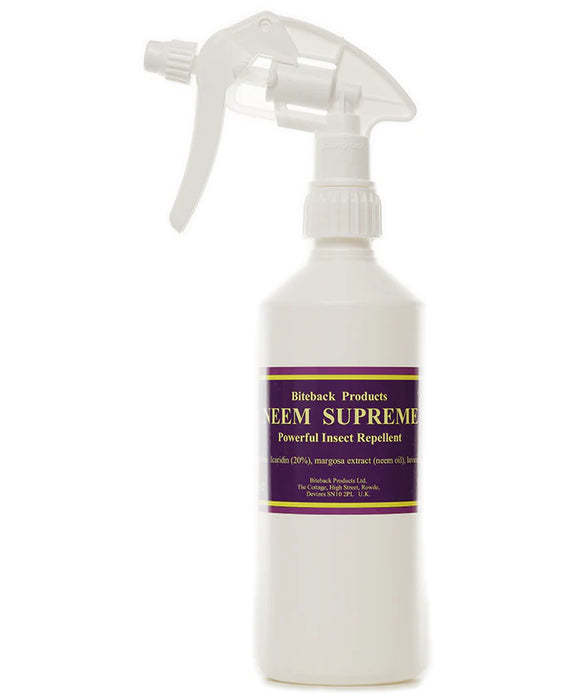 Biteback Neem Supreme - Insect Repellent Spray - 500 ml
Sold out
Original price
€26,95
-
Original price
€26,95
VAT
Love it
♡ The Neem Supreme is Biteback's most popular fly spray. The spray is very effective against insects (horses, mosquitoes, flies, midges, ticks).
♡ This Spray forms a 'protective shield' against biting insects and the spray also immediately takes care of the skin.
♡ The spray remains effective for about 7 hours, even after a ride where your horse has sweated.
♡ The SuperFly Spray contains only safe ingredients (NO DEET) that do not cause any reaction or irritation.
♡ The Spray prevents your horse from being bitten or stung. This way you can enjoy your ride or training.
♡ While you spray your horse completely to keep all annoying insects at bay, it's also nice if you can apply some yourself. You can also use this spray for yourself.
♡ The Neem Supreme contains Neem Oil, natural and effective repellent.
Not for you
» The Neem Surpreme is the perfect 'all rounder' Are you looking for a stronger spray? Then take a look at the SuperFly Repellent Spray.